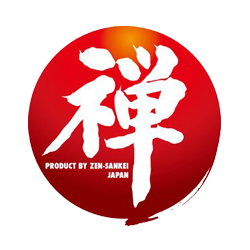 Large Handle [HK-52] Senro (Shikumi / Assembled Shinai) (Keichiku) is your day to day training Shinai for those who prefers a Larger Handle. If you are tall and generally have larger hands, then this Shinai is one you would like to try.
Bamboo: Keichiku
Shinai Type: Normal Haribushi & Normal Kensaki tip
Handle Type: Normal
Tsuba Size: L (Male) / M (Female)
Shinai product specification guide
This Shinai is pre assembled. Hence the Shinai is any one size has only one Tsuka size option.
Size 39 Shinai (Male/Female) will be fitted with a size 39 Tsuka only
Size 38 Shinai (Male/Female) will be fitted with a size 38 Tsuka only
Size 37 Shinai (Male/Female) will be fitted with a size 37 Tsuka only
General use in Japan
Jnr High School
Snr High School
University/Adults
37 Male
38 Male
39 Male
Fully Assembled Weight (g)
440g+
480g+
510g+
Fitted Tsuka Size
37
38
39
37 Female
38 Female
39 Female

Fully Assembled Weight (g)

400g+
420g+
440g+

Fitted Tsuka 

Size

37
38
39
General use in Japan explains in general which categories the Shinais are used in Japan. For International Kendo customers, check with your Renmei in case recommendations are different.
Full Assembled Weight does not include Tsuba and Tsubadome, and the weight range is a guide where the fully assembled Shinai's weight will fall into for this model of the Shinai.
Tsuka Diameter is taken at the end of the Tsuka of the Bamboo Shinai, and is a specification estimation.
Basic assembly of Shinai does not include Tsuka or Tsuka Dome. Tsuka and Tsuka Dome will need to be purchase separately unless specified.